Sport Directory.
Find the following sporting venues here: Archery,
Artistic
Athletics,
Aviation,
Badminton,
Ballooning,
Basketball,
Bowling,
Boxing,
Canoeing,
Caving,
Cricket,
Croquet,
Curling,
Dressage, Equestrian,
Football
Gliding,
Golf,
Paragliding,
Shooting
Cricket
Volleyball
Water Sports
Skating
Skiing
Hockey
Wrestling,
Ice Skating
Squash,
Karate,
Greyhounds
Tennis
Jitsu
Sailing
Judo;
Horse Racing
Motor Racing
Fishing
Fencing
Ten-Pin-Bowling
Martial. Arts
Motor Sports
Netball
Snooker,
Rugby

Join The Society of International Sport & Leisure Photographers today!

Take your photography to the next level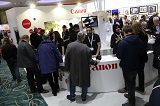 Attend The Societies 2019 London Photographic Trade Show for free*

Meet over 100 exhibitors. See all the latest cameras & photo gear.

PLUS over 40 hours of FREE seminars and demos.
Register now for your FREE Trade Show tickets.* >>> http://swpp.co.uk/convention/
Last Modified: Monday, 09 October 2017