Sport Directory.
Find the following sporting venues here: Archery,
Artistic
Athletics,
Aviation,
Badminton,
Ballooning,
Basketball,
Bowling,
Boxing,
Canoeing,
Caving,
Cricket,
Croquet,
Curling,
Dressage, Equestrian,
Football
Gliding,
Golf,
Paragliding,
Shooting
Cricket
Volleyball
Water Sports
Skating
Skiing
Hockey
Wrestling,
Ice Skating
Squash,
Karate,
Greyhounds
Tennis
Jitsu
Sailing
Judo;
Horse Racing
Motor Racing
Fishing
Fencing
Ten-Pin-Bowling
Martial. Arts
Motor Sports
Netball
Snooker,
Rugby

Join The Society of International Sport & Leisure Photographers today!

Monochrome Photography Competition is now open for entries
Enter your best monochrome images into this exciting photo competition and be in with a chance of winning an Olympus OM-D E-M1 Mark II Digital Camera with 12-40mm PRO Lens worth over £2,000!
Enter here: >>> http://thesocieties.net/monochrome/
---
Your perfect domain name is here! .photo / .pics
For a limited time, you can get .photo or .pics for just $9.99* for the first year!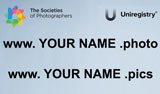 Find your perfect .photo/.pics >>> www.societies.photo/
Last Modified: Monday, 09 October 2017